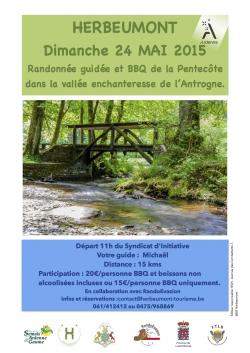 Michael, your guide will take you on unusual paths of the River Androgen Valley.
Languages : French, Dutch, English.
Departure : Tourist Office - avenue des Combattants, 7 Herbeumont
Time : 11am
Age : from 12
Price : 20€/person Hike & BBQ included soft drinks.
15€/person BBQ only 
A light picnic is recommanded for lunchtime.